The Highwaymen
A Modern Day Screen Classic
Like the characters in The Highwaymen, I'm old enough to avoid making absolute statements, knowing I'll likely need to reverse myself in the next few days.
Recently Steven Spielberg made a statement that films produced for Netflix should not be considered for Academy Awards. After all, Academy Awards are for films that have appeared in theaters, and many Netflix films are viewed on tv or device screens, which directors like Mr. Spielberg feel are something much less than the movie theater experience.
Seems reasonable, and I think I'll avoid disagreeing with Mr. Spielberg for today, since I've never stood behind a camera, and been responsible for completing a major film project.
I have however, been a big film fan for all of my adult life, and "I may not know art, but I know what I like."
That love began with Bonny and Clyde. In 1967 there was no home video industry, you had to "go to the movies" or wait a few years for the sanitized version be broadcast on one of the three television networks.

Bonny and Clyde was instant, hypnotic, cinematic magic. Likable characters, beautiful costumes, catchy music, cool old cars, a palpable sexual undertone (obvious even to a seventh grade viewer) all presented in a tight, fast-moving, highly emotional script. When the lights went down in the theater, we were instantly swept away.

Audiences agreed, IMDb estimates it cost $2.5 million to produce, and as of January 1973, generated a cumulative world gross of $70 million, earning six Academy Awards, including Best Picture and Best Actor in a Leading Role for Warren Beatty, Best Actress in a Leading Role for Faye Dunaway, and Best Actor in a Supporting Role for Gene Hackman.

So it's basically now a screen classic, which has stood the test of time for over fifty years! A very hard act to follow!

Would you try to remake this story, in today's competitive theater and streaming market?
I'm glad Kevin Costner, Woody Harrelson, and everyone at Casey Silver Productions were up to the task.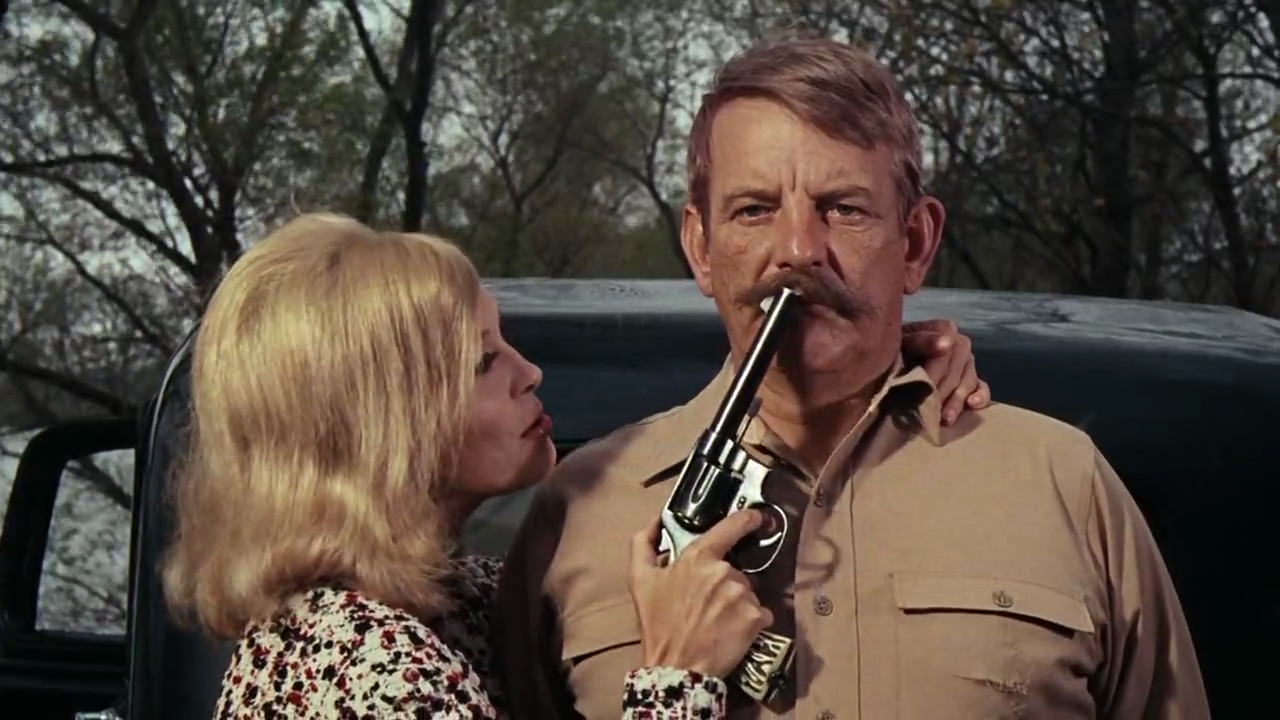 Faye Dunaway as Bonnie
Denver Pyle as Frank Hamer
Photo: Warner Brothers
In the original, the great actor Denver Pyle plays the role of Texas Ranger Frank Hamer.
In this production, we learn more about Frank Hamer, played by Kevin Costner, who has retired from law enforcement, and done well in providing private security. He has a beautiful home, and a loving, socially active wife.
He clearly doesn't need the work, and age has caught up with him. The Texas governor's office offers him the task of capturing Bonnie and Clyde, which he accepts. He looks into drafting his former partner Maney Gault to help him, played brilliantly by Woody Harrelson. Maney has descended into the life of a former hero, and is up to the challenge of joining Frank on the chase.
The next act is how they arm themselves, how they track Bonnie and Clyde, and all of the resistance they meet from their prey's families, neighbors, and the public who have made them into folk heroes.
But we see the trail of violence and death they leave behind, which motivate Hamer and Gault.
From here we all know how the story ends, but director John Lee Hancock knows that, and keeps us rivoted anyway.
The Highwaymen is a deeply rewarding cinematic experience: Great cast, fast-paced story, lots of surprises, great costumes, beautifully shot, hypnotic soundtrack, even lots of old car action.
Which brings us back to my original point, Steven Speilburg's suggestion that Netfilx films not be considered for Academy Awards. If you see him before I do, tell him I'd like to know what he thinks of The Highwaymen.

Years ago an interesting film entitled Donnie Darko was released just before 9/11. The plot included an intentional place crash, so it was pulled because of 9/11. But the film became such a home video sensation, that Picturehouse mounted a second limited theatrical release. Great! My wife and I went to a small NYC theatre to see it on the big screen, we were joined by dozens of other enthusiasts, but the run only lasted a few weeks.

If Netflix mounts a theatrical release of The Highwaymen, we'll be there, make it iMax!